The Best Juvenile Defense Lawyer – What to Look For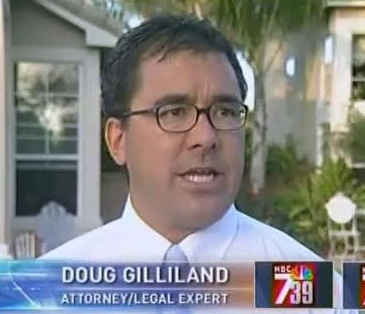 The Juvenile Court System
Having a child arrested is a punch in the gut, period. So many things race through a parent's mind. First and foremost is usually getting your child out of custody and back home to safety. Then the focus turns to the criminal charges and how to beat them. And, of course, thoughts turn to whether or not your child has just thrown his or her life away, will it affect college admissions, scholarship opportunities, entrance into the military, and the like.
DETENTION CENTERS:
Where is my child? If your child was arrested for a serious crime, there are three facilities they could end up at: (1) Juvenile Hall, formerly called the Kearny Mesa Juvenile Detention Center (KMJDC), (2) the East Mesa Juvenile Detention Facility (EMJDF), or, if your child is female, (3) the Girls Rehabilitation Facility (GRF).
Juvenile Hall and the Girls Rehabilitation Facility are both located in the Kearny Mesa area of San Diego. It is also in the same complex as the Juvenile Court. So, no matter where your child is housed, you will need to get familiar with this complex.
San Diego Juvenile Court
2851 Meadow Lark Drive
San Diego, California 92123
(858) 634-1600
San Diego Juvenile Hall
2801 Meadow Lark Drive
San Diego, California 92123
(858) 694-4500
Girls Detention Facility
2861 Meadow Lark Drive
San Diego, California 92123
Telephone: (858) 694-4510
The East Mesa Juvenile Detention Facility is located in Otay Mesa down near the US/Mexico border.
East Mesa Juvenile Detention Facility
446 Alta Road, #6100
San Diego, California 92158
(619) 671-4400
GOAL OF THE JUVENILE JUSTICE SYSTEM
In 1977, the goal of California's criminal sentencing laws were formally changed by then-Governor Jerry Brown from "rehabilitation" to punishment. And that is the case today for adult offenders.
The treatment of juveniles is a little different. In 1941, the stated goal of the Juvenile Justice System was declared to be rehabilitation in the Youth Corrections Authority Act. And that is technically true today. That is important because the system is not meant to destroy an individual (as some critics of the current adult justice system claim), but to provide alternatives to incarceration and programs to rehabilitate. In theory, the court wants your child to be successful.
CAN MY CHILD BE CHARGED AS AN ADULT?
Yes. For very serious crimes, a juvenile in California can be charged as an adult. This can be done in two ways. First, California law provides the District Attorney with discretion to file a case against a juvenile in adult court. Second, if the case has already been filed in Juvenile Court, the prosecutor can request a fitness hearing. The prosecutor will ask the judge to transfer the case to adult court. Two of the most important factors in making this decision are the child's criminal history, and the sophistication of the crime.
Before anyone starts to worry too much about their child being charged as an adult, there is a way to help predict whether this is even possible. Generally speaking, the California Welfare and Institutions Code section 707 sets forth crimes for which a prosecutor can seek to charge a minor in adult court. Click the link to section 707 here and scroll down to subsection (b)(1)-(30). You will see that this is really reserved for very serious crimes such as murder, rape, violent crimes, and sex crimes (with notable exceptions).
JUVENILE DEFENSE LAWYER OR ADULT DEFENSE LAWYER
A prosecutor can file a motion for a fitness hearing at any time. That means a minor can be transferred to adult court at any time. It is very important to have a lawyer that knows the juvenile court system. But that lawyer needs to know how to navigate the adult court system in case the minor is ruled unfit for juvenile court.
Example, I had a case several years ago where my client was a minor and charged with first degree murder. Obviously, that crime is listed in section 707 that permitted him to be tried as an adult. The motion was granted, and the adult court offered him no favors because he was a minor.
In Juvenile Hall, my client's cellmate was 15-year-old Andy Williams, the 2001 accused mass shooter at Santa High School in Santee, California. In the downtown jail, my client was with detainees that had been accused of less heinous things but were scarier just because of their age, size, criminal sophistication, and the jail inmate hierarchy (usually based on race). Fortunately, we were able to negotiate a plea deal where he was sentenced to the time in custody that he had already served (called "time served"), and was able to walk fee after his sentencing hearing.
An easier case was the D'Aoust murder case. This was a tragic case in which a 14-year-old was arrested for murdering her mother in their Scripps Ranch home with a hammer.  This was not my case, but I served as a media commentator. This was a much easier case to select a lawyer because it was filed directly in adult court by the District Attorney. Therefore, the family knew they needed a lawyer versed in adult court murder cases, not simply juvenile cases.
If you have any questions about the juvenile court process, please feel free to call or email me for a consultation.