Mr. Gilliland's civil rights career started in 1994 when he challenged a local policy of discouraging young black men from congregating on Sunday at Belmont Park in Mission Beach. The practice was called "Black Sunday" by local merchants who claimed that tourists were being scared away from their shops. Security guards started enforcing the policy. Mr. Gilliland's client, a 23 year-old San Diego State University student, was sitting on a bench with two friends. When asked to leave the park by three security officers, he refused to leave unless officers asked young white men sitting on an adjacent bench park to also leave the park. A scuffle ensued and Mr. Gilliland's client was maced and shot twice by an off-duty National City police officer moonlighting as a security guard for the park. A San Diego jury awarded Mr. Gilliland's client 1.6 million dollars, including a punitive damage award of $1,000,000.00. The verdict was upheld on appeal and the California Supreme Court rejected the security guard company's request for review by the high court.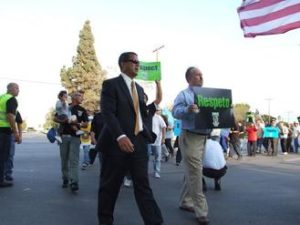 Since that time, Mr. Gilliland has prosecuted civil rights actions against local, state and federal law enforcement agencies including the FBI, Department of Homeland Security, Customs and Border Protection, ICE, California Highway Patrol, Los Angeles County Sheriff, City of National City Police Department, San Diego County Sheriff and San Diego Police Department. Two of those cases resulted in published court cases at the Ninth Circuit Court of Appeals. One case, Lee v. FBI, involved the largest civil settlement by the Federal Bureau of Investigation in the Southern District of California.  Lee v. Federal Bureau of Investigation, 363 F.3d 931 (9th Cir. 2004). The other case was Butler v. San Diego District Attorney's Office which, at the time, was referred to in the press as the "Sex in the DA's Office" case. It was a civil rights action based on the wrongful prosecution of Stacy Butler and five other black men from the Lincoln Park neighborhood in Southeast San Diego for the 1988 fatal shooting of San Diego police officer Jerry Hartless.  Butler v. San Diego District Attorney's Office, 370 F.3d 596 (9th Cir. 2004).
Mr. Gilliland's civil rights practice includes actions against private citizens. Private citizens in California can be held civilly liable for their conduct if it violates the California civil rights laws. The Unruh Act states as follows:  "All persons within the jurisdiction of this state are free and equal, and no matter what their sex, race, color, religion, ancestry, national origin, disability, medical condition, genetic information, marital status, or sexual orientation are entitled to the full and equal accommodations, advantages, facilities, privileges, or services in all business establishments of every kind whatsoever."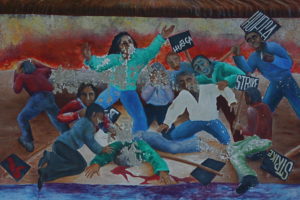 Additionally, under the Bane Act, an individual can be civilly liable, whether or not acting under color of law, if they interfere by threat, intimidation, or coercion, or attempts to interfere by threat, intimidation, or coercion, with the exercise or enjoyment by any individual or individuals of rights secured by the Constitution or laws of the United States, or of the rights secured by the Constitution or laws of this state.
Mr. Gilliland's civil rights cases have reached the California Supreme Court and he has published opinions at the United States Court of Appeals for the Ninth Circuit and successfully petitioned against a petition for writ of certiorari to the United States Supreme Court.