Verdict in Belmont Park Shooting Gets $1,000,000 in Punitive Damages
San Diego — A 23-year old youth counselor who was shot twice by an off-duty National City police officer working as a security guard at Belmont Park in Mission Beach has been awarded $1.6 million by a jury.
The san Diego Superior Court jury awarded Chris Norris $600,000 in general damages and, after 30 more minutes of deliberation late Friday, $1 million in punitive damages.
The verdict in the lawsuit was returned against Wells Fargo Guard Service, which lawyers for Norris, described as one of the largest private security firms in the country.  National City police officer Charles Willkomm was employed as a guard at Belmont Park when he shot Norris.
One of Norris' lawyers Robert Dyer said the verdict spotlights the issue of whether police officers should be allowed to moonlight as security guards.  They're sending these guys out there who have only the powers of a private citizen, but they have the mentality of police officer.  That isn't a good mix."
David Medvedoff, the lawyer for Wells Fargo, declined to comment.  San Diego Police said the shooting was prompted by rowdy bystanders who got into a fight with security guards after being told to leave. 
During the trial, however, testimony revealed that Willkomm and two other guards approached Norris, then 21 and student at San Diego State University, and three friends at Belmont Park and ordered them to leave the area.  Douglas S. Gilliland, another of Norris' lawyers, said the security guard service claimed the park had become a gathering place for young African-American men and that they frightened  customers at nearby stores.
Norris, who is black, said he is not sure why the guards, who are white, approached him and this friends because other blacks were in the area too.  "I think he was trying to make an example out of me for the rest of the public:  'We tell you to go, and you've got to go.'" Norris said in an interview yesterday.  Norris said he and his friends repeatedly asked why they were being ordered to leave.  They finally were told they were loitering.  "I said, 'You guys came to us for no reason.  Until you give us a reason why, I'm not going anywhere,'" Norris said.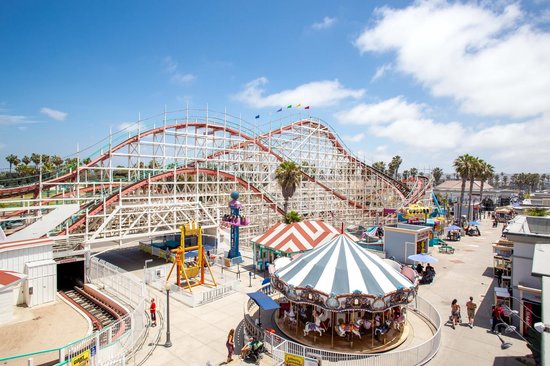 Norris was sprayed with Mace and he began swinging wildly, hitting Willkomm in the face and knocking him backward Gilliland said.  Willkomm shot Norris twice, hitting him in the chest and right elbow.  Norris felt his body go numb as the guards ordered him to put his hands behind his back.  Norris responded, "'I can't move.'  They took my hands and pulled them around and handcuffed me" Norris said.  "I started screaming because one of the bullets had shattered my elbow." 
Norris was taken to Scripps Mercy where he was in intensive care for three days.  He said he had to drop out of SDSU to undergo physical therapy and that he still has trouble with his arm.
"I almost lost my life because in their minds I was loitering," he said.  Gilliland said officer Willkomm still works for Wells Fargo. 
Norris lives in North Park, is a homework counselor at a Boys and Girls Club in Encanto.  He said he has put the incident behind him and has forgiven Willkomm.  "I don't even know the man.  Why should I hold a grudge against him?" he asked.
Norris said the best part of the verdict was when Willkomm approached him and expressed remorse for the shooting.  "When he apologized, he seemed genuine about it, because he shed a few tears," Norris said.  "That was my biggest prayer — that was my biggest prayer — that we could go on , that we wouldn't be enemies."
The police departments in National City and San Diego are the only ones that allow officers to moonlight as private security guards.  Last fall San Diego Police chief Jerry Sanders banned moonlighting expressing concern about force some officers might use as guards.  Force appropriately used by police to make an arrest might be excessive  in security work, he said.
The San Diego Police Officers Association persuaded a  judge to lift the ban temporarily.  The matter is set for trial in September. 
Police Chief Skip DiCerchio of National City said he was unaware of the Norris lawsuit until a reporter told him about it.  He said he would review the case. 
---
California Supreme Court Highlights
Los Angeles Daily Journal
The California Supreme Court let stand a $1.6 million dollar judgment in favor of a young man that was maced and shot by private security guards after protesting their orders to leave an amusement park.
The Court of Appeal affirmed the verdict.  Justice Don Work, writing for the Court wrote, "In sum, the record is clear the guards approached Norris with the intention of removing him from the park without a public offense having been committed."
None of the Supreme Court justices voted to review the Court of Appeal's decision in Norris v. Borg-Warner Protective Services Corp., D026411.