Defending an Alleged Ponzi Scheme in Federal Court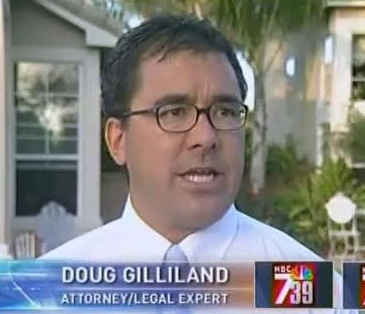 Eight weeks of trial with the Hon. Napoleon A. Jones, Jr., Gene Iredale and the Department of Justice White Collar Crime Trial Team from Washington D.C. Great victory on behalf of the two most wonderful and innocent clients. Not guilty on all 22 counts. The Department of Justice had just filed a motion for enhanced sentencing right before the verdict was reached. It would have resulted in a life sentence for two innocent ladies.
Emmy Award Winning Producers Acquitted
By Onell R. Soto
STAFF WRITER
October 17, 2005

Few defendant in federal court take their cases to trial. Fewer still are ever acquitted.
For years, two Los Angeles television producers told authorities they were unwitting pawns in a Ponzi scheme that defrauded investors out of millions of dollars.
The Emmy Award-winning producers, Linda York and Francine Bergman, said their role was solely to create commercials and infomercials for products that promised, among other things, to repel mosquitos with sound, hold ponytails in place and soak up garage spills.
One of the commercials featured Robin Leach of "Lifestyles of the Rich and Famous" trying to give a $1 million prize to a woman who doesn't hear him at the door because she is so busy making cheap long-distance calls.
York and Bergman say they didn't know their business partners were using telemarketers in San Diego and elsewhere to swindle investors in a classic pyramid scheme.
This month, a San Diego federal jury agreed, acquitting them of conspiracy, fraud, money laundering and other charges for which they could have faced 10 years in prison.
"We told them we had no idea what was going on," Bergman said after the verdicts. "We didn't make any money." "We were so fortunate to have a group of people from San Diego who could think."
Others in the scheme have pleaded guilty, including Mark McClafferty, a British man who is scheduled to be sentenced in December in San Diego federal court. He admitted orchestrating the scheme prosecutors say netted $18 million in a little more than a year from people across the country sold on the idea that investing in television ads was a way to get big returns in a short amount of time.
York and Bergman faced an uphill legal battle. Most cases end in plea agreements, but that was impossible in this case because prosecutors demanded prison time and the women were unwilling to concede they had committed felonies, defense lawyers said.
In this case, prosecutors had McClafferty testify on their behalf. Putting on the ringleader's testimony against the two producers was a "perversion," said Eugene Iredale, Bergman's defense lawyer.
Ultimately, Iredale and fellow lawyer Douglas Gilliland pit the convicted criminal's word against that of their clients. "You have to figure out who you believe," Iredale recalled telling jurors. "He's made a living lying to people."
Bergman and York met McClafferty about 10 years ago when he worked down the hall from their offices in Santa Monica. They were veterans in the television production business and, after producing game shows including "The $25,000 Pyramid," were making commercials and infomercials shown late at night across the country.
McClafferty "was so charming," Bergman recalled. He said he was working on selling exercise equipment. That struck a chord with her because of the many health-related products sold through television. About a year later, he approached her during a Las Vegas infomercial convention and before long, they had joined forces.
McClafferty and his partners raised money and York, Bergman and a third partner produced and placed the commercials. It is unclear why the third partner wasn't prosecuted.
The products included the Sonic Mosquito Repellent, the Hair Doodle, the Miracle Mat and the Plug-n-Start, which hooked up to cigarette lighter sockets on cars to serve as jumper cables for dead batteries.
"We totally trusted him," Bergman said. "We thought this was a wonderful opportunity."
Prosecutors say McClafferty also hooked up with telemarketers with large telephone banks – boiler rooms, investigators call them – where callers with sophisticated scripts reached out to potential investors.
From telephone banks in San Diego, Los Angeles, Florida and Colorado, the calls went out, prosecutors said. For $5,000, investors who bought 80 to 100 television spots were promised a 10 percent to 26 percent return from the expected sales in 90 days, investigators said. Investors with more money were offered $100,000 equity partnerships, and were told they were buying a piece of the business, according to the charges.
It was a sham. As in other pyramid schemes, the money wasn't really invested. Early investors were paid from the money newcomers paid in. Prosecutors told jurors that Bergman and York had to know what was going on because they took part in writing the scripts used to solicit money.
Iredale and Gilliland said the two knew nothing.
McClafferty and two other con men who also pleaded guilty pocketed more than $1 million each from the scam. York and Bergman, spent the money they got producing the ads and each took home about $35,000, Iredale said. "They were the dupes, . . . the fall guys," Iredale said.
In an effort to convince jurors, the defense lawyers presented character witnesses, including one-time "Pyramid" host Dick Clark, who testified via videotape because of a recent stroke. After deliberating for three days, jurors acquitted the two of all charges. Bergman and York said they have been devastated financially because they hooked up with a crook and were not believed by authorities.
"We're broke, we have no money," Bergman said. "We have to start all over again."